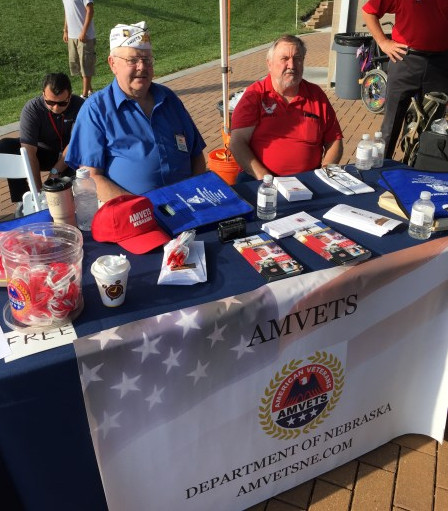 AMVETS (American Veterans) is the nation's most inclusive Congressionally-chartered veterans service organization, representing the interests of 20 million veterans. AMVETS is open to and fighting for all who honorably served in the United States military, including the Reserve and Guard. With more than 250,00 members nationwide, we are veterans serving veterans.
As one of America's leading veterans service organizations with more than 250,000 members, AMVETS has a proud history of assisting veterans and sponsoring numerous programs that serve our country and its citizens. The AMVETS Department of Nebraska was officially established in 1994.
Foresighted veterans of other Organizations recognized the shrinking numbers of combat and combat-era veterans who were meeting eligibility requirements to join VSOs [Veterans Service Organizations]. What they determined was that a whole lot of young folks were out there who had served, but who were not necessarily eligible for their own Organizations [i.e.: V.F.W. (Veterans of Foreign Wars), The American Legion, D.A.V. (Disabled American Veterans), etc.].
With the more recent global situations, obviously times have changed! Conflicts have continued to arise and the number of veterans in need of guidance and assistance has grown.